The Red Dragon avenged…or the Great Peep Massacre of 2017
Posted on April 15th, 2017
My daughter usually receives some sort of toy in her Easter basket. This year, given her interest in dragons, particularly red dragons, my husband and I decided to do something slightly different. Forget eggs from a rabbit (something that doesn't make a heck of a lot of sense anyway): we were going with dragon eggs.
But I wasn't quite sure how to play it out. The hiding of eggs is my husband's ritual with her (the eggs they hard boil and dye) and so I rarely get involved in that part of it. I wanted to do something, though!
Subterfuge was required, because my daughter is 1) nosy, 2) suspicious, and 3) my kid. I deployed techniques gleaned from the Alaska State Troopers, such as "Put your hands where I can see them" and "On your knees. Cross your ankles. Do not look at me. Look away from me."
(It worked!)
Back to Easter: usually I just set something up on the ottoman downstairs. There's a gift or two and she devours most of the candy, and that's that.
This year, I had this to work with: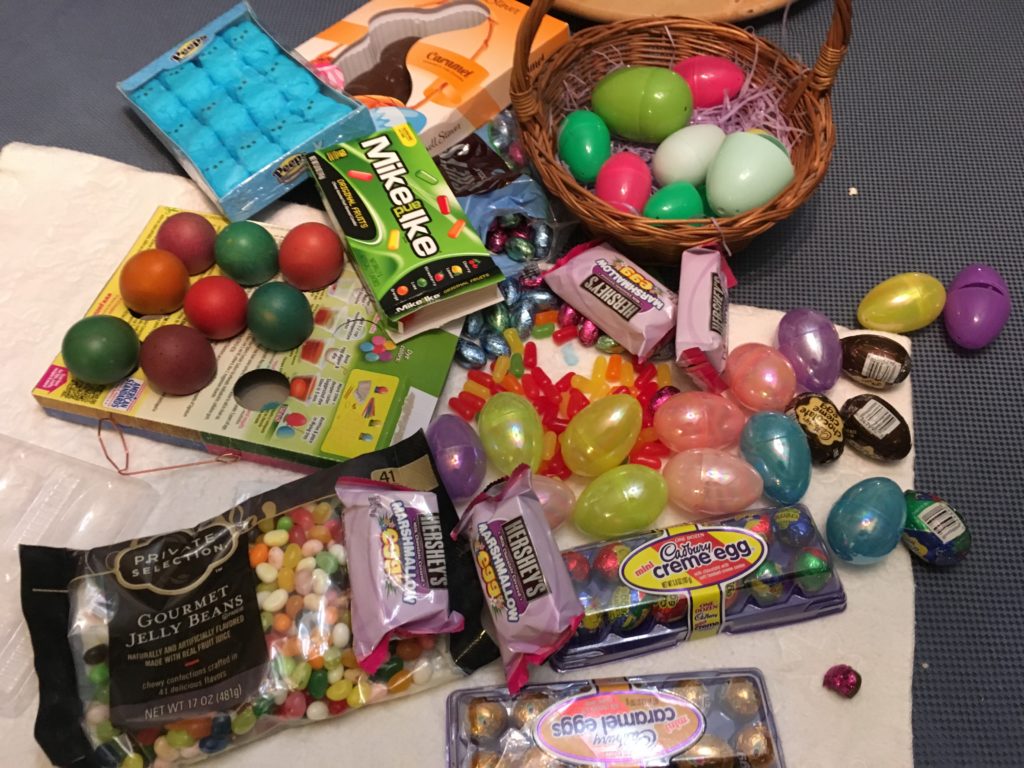 What to do? I had the dragons already, but how to use them? This is what I left on the ottoman:
Yeah, yeah, I know. I am not much of a poet at 2200, or anytime, really.
(The answer, of course, is "closet.")
This is what's being left in her closet once she finally goes to sleep.
Mike and Ike candy is pretty brutal when fired from a Playmobil cannon. Look at the carnage!
And here's the last (because I figured it would be cruel to draw it out much longer).
Hopefully it meets with approval. If not, I stashed enough Cadbury eggs to bury my feelings in (while I finish my taxes).
In any case, I am so exhausted and hoping she doesn't wake me up at 0530!