Never again (until the next time)
Posted on July 21st, 2014
Yesterday I went to IKEA armed with a shopping list, a surprising amount of determination, and enough practical physics to get three very heavy boxes onto my cart and then into my little SUV. I also was grateful for the shopping list, because it meant I was given the list price of $229 instead of the local price of $299 for this dresser. (Of the five things I purchased, four were higher in-store, and they honored the online prices.) This was good because I brought just enough cash to cover what I needed to get, to avoid impulse buying.
And then I came home and built this.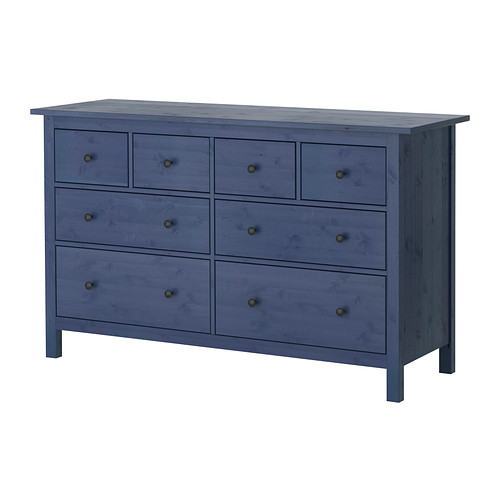 That makes it sound so easy. I should say, I spent eight hours of solid work and nearly killed myself building this thing. For someone with a limited ability to visualize things in three dimensions, this is not exactly my bailiwick. But the drawers all work the way they're supposed to, I didn't lose any digits, and I finally have a dresser. Also, it's blue. I really wanted blue.
My whole body hurt afterward. I have so much more organizing to do, even though I did manage to get some done before bed last night. I will never, ever be doing this again. (At least not until I've forgotten this time.)