The elephant on my chest
Posted on May 5th, 2014
An elephant is sitting on my chest.
I'm reasonably certain it's not a heart attack (I had a nuclear stress test when things with kH's work blew up a couple of years ago).
It's not asthma (I know what that feels like).
It's stress. (If I take little yellow pills, the elephant goes away for 6-8 hours.)
It's not the stress of teaching pH at home (it is infinitely less stressful for me to homeschool her than it was to take her to school, where she was miserable and tearful and refused to do any work).
---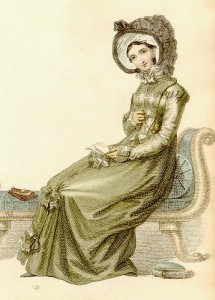 Has anyone seen my little yellow pills?
---
It's watching kH suffer with depression and anxiety and not being able to do anything about it. It's watching kH miss the sweet moments of life with pH, to know what it's like to have a parent (or two) who are so in their own heads they don't have room for parenting.
It's the stress of helplessness. It's the stress of trying to be both parents.
I know the Serentity Prayer well, not because I've done a 12-step program, but one of my parents based a graduate degree, a bunch of articles, and a book on the author and used it in sermons all the damned time. So accepting what I can't change, changing the things I can, and figuring out the difference–these are coping techniques I had down early. (There is something to be said for the "do as I say, not as I do" school of parenting here–thanks, emotionally unavailable parents.)
The short form of the Serenity Prayer is nice. Pithy.
The full prayer (or a version thereof) includes this:
Living one day at a time,
Enjoying one moment at a time,
Accepting hardship as a pathway to peace,
Taking, as Jesus did,
This sinful world as it is,
Not as I would have it,
Trusting that You will make all things right,
If I surrender to Your will,
So that I may be reasonably happy in this life,
And supremely happy with You forever in the next.
I'm an atheist (yes, I'm sure it's partially the pew warming and "do as I say" parenting), so Jesus doesn't do much for me. No afterlife, no trust in making things right. The world is wonderous enough, even if I do miss singing hymns.
But if you strip that away, you're left with:
Living mindfully. Appreciating each day. Being grateful for what we have. 
I'm working on these. I have a gratitude journal, which I have faithfully used for the past 117 days, according to Lift.
I fell off the mindfulness/meditation wagon, though. I started the year meditating regularly and have…well…slacked off. It's the easiest, cheapest way to feel better, and yet it's so easy to avoid (even if it's just ten minutes). Maybe I'm scared of intruding thoughts. I don't know.
But this elephant has got to go–off to the sanctuary in Tennessee or the recesses of my imagination or both–and so while pH is still asleep…I think I'll get a little meditation in.